Fort Dodge Senior High School


Class Of 1980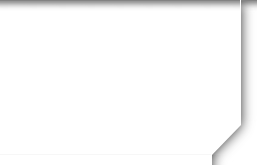 JOINED CLASSMATES
Percentage of Joined Classmates: 61.6%


| | | |
| --- | --- | --- |
| A: | 316 | Joined |
| B: | 197 | Not Joined |
MISSING CLASSMATES
Know the email address of a missing Classmate? Click here to contact them!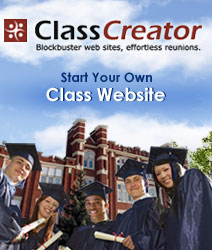 ANNOUNCEMENTS
•

35th Reunion Plans - The tentative plan is to get-together on Friday, July 17, 2015 at Rides Bar and Grills Banquet Center and hire Brook and Joel's band to play for us. We'll ask them to take a few extra breaks so we can socialize with them. RAGBRAI is July 19-25, 2015 for those who plan to participate in that. Rides will provide food and drink for the evening. If you have some alternative ideas let us know....This would be easy to plan for and Friday night with Brook and Joel at Rides was a great event for our 2010 reunion. Starting in February we will start having planning meetings if people want to arrange additional events for Saturday, July 18 or Sunday, July 19.

•


The Meerkats recorded and produced a professionally mastered 22 song CD from the show at Ride's Bar and Grill at the 30th Reunion. It is available for purchase for $20 per copy - (shipping included) Please email - cedardigital@gmail.com - if you are interested.


•

Our Classmate Kevin Klein wrote and recorded a song called "30 Years Ago". His wife Terry, put photos of our lives at FDSH together with the song and they have donated the DVD's to our reunion. For a minimum donation of $10 to the ICCC Scholarship Fund you can have a copy of this DVD. If you want us to mail you one, CLICK on CONTACT US and we will mail you one for a $3 mailing charge, or you can make arrangements to pick one up from Suzanne Sawyer.

Checks should be made payable to ICCC Scholarship Fund and this is a tax deductible expense. Kevin set up a scholarship fund in honor of his father and the money goes to a worthy college student each year. The more money in the fund, the more students can be helped. So please consider honoring Kevin's father in this way. Mail checks to Shelly Mason at 2451 No. 32nd St. Fort Dodge, IA 50501
Hello and welcome to the Official FDSH Class of 1980 website.
Greetings to all. We are just a short time away from the end of 2013 and I wanted to say Merry Christmas, Happy Hollidays and a blessing of Peace, Joy and Love to all!!! In addition i want to publicly give a special Thank You to Suzanne Sawyer for all the time and energy she has put into helping folks with trouble logging into the site as well as the updates of things from the Messenger over the years, she sacrifices her time to make it happen, it sure means a lot to me and I highly recomend everyone to call, email or text her a special Thank You and let her know you apriciate her!
Also, You may have noticed New upgrades to the site, (see note below), even though an email was sent over 40 diden't recieve it because of bad emails. (Double Check your email) Please watch demo video here: http://www.screencast.com/t/QALpJUFJwUt.
Thank you and God bless,
Michael Bradley
Great news! We have a brand new Classmate Profiles format on our class web site. The new format is much more dynamic and engaging and I think you'll really enjoy it.
Log into the site and click your "Edit Profile" link to see the changes. You can now do some new things like:
Upload a "Then" photo of how you looked in your high school years.

Upload a "Now" photo showing what you look like

today

. It's interesting seeing the Then & Now photos side by side.

Upload a "Yearbook" photo (if one has not already been provided)

Click the photo gallery icon in the upper right to add more Profile photos. It's now faster and easier to add any photos you want.

Click the videos tab then paste in a video link, such as a Youtube video link (just copy the web address of the video from your browser's address bar). Voila, the video has been added to your Profile!

Quickly toggle back and forth from Profile Edit view to Profile Preview view by clicking the button at the top of your Profile.
The Profile display now includes 2 new engaging features:
Classmates can make comments on various items throughout your Profile. Give it a look! If you prefer others not comment on your Profile items you can remove the ability to comment by clicking Edit Profile and turning off the Comments feature.

A "Latest Interactions" section is now included. This is an aggregation of interactions you have made around the web site. Note this new section is not displaying behavioral tracking. For instance where you go and what you do on the site is private, and not listed here. Latest Interactions only displays an aggregation of interactions already available on other areas of the web site.
Please log into the web site and take a look at both your Profile Edit screen and the Profile Display. I hope you enjoy these great new features!