Fort Dodge Senior High School


Class Of 1980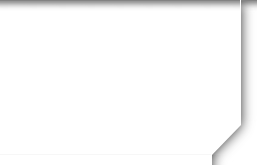 Rod Niemier
Profile Updated:
March 25, 2010
| | |
| --- | --- |
| Residing In: | Des Moines, IA USA |
| | |
| --- | --- |
| Occupation: | Technical Writer |
Children:
Kyle Aaron Niemier, born Dec. 5th 1989;
Adam Thomas Niemier, born Jun. 25th, 1991.
| | |
| --- | --- |
| Military Service: | United States Air Force |
Yes! Attending Reunion
How did you happen to select/end up in your career?
I really enjoy my career as a Technical Writer. I have my own business now. I have worked for various agencies and employers in this capacity.
Grandchildren:
None yet, hope too someday, but in no hurry really.
School Stories: What are your favorite memories of school? Any funny or heartwarming memories you'd like to share? Did you attend college (if so where) ?
Goodness there was a lot of funny things that happened while at Senor High. I remember coming to school one morning and seeing a Voltswagon Beatle parked on top of the school.

I remember someone had a tear gas bomb that was set off after a prep rally in the gym. I remember the slight panic that occurred afterward. I heard someone holler not to open your eyes. But I was curious and perhaps a little naïve but I wanted to see what it was like. I opened my eyes, and nothing happened. I didn't realize at the time, but I was also holding my breath. So I took a big breath, and wow! My eyes started to tear up so profusely I thought I'd never stop crying!

I think it was during my senior year. I am not sure who it was but the funniest thing was when I heard a motorcycle shifting gears driving down the long hallway between classes, all the way from one end of the school to the other.

As I look back, some of the things that were done, if done today, would not have been as funny I'm sure.

I graduated from the University of Northern Iowa in 2006 with a double major. A BS in Design, and another in Automation and Production.
If you served in the military, where have you lived?
1985
While on active duty in the United States Air Force, I was stationed at Lancaster Air Force Base (AFB) in Texas. This is one of four AFB's surrounding the San Antonio area. I went through basic training and it lasted 6 weeks. I completed my basic training and was relocated to Chanute AFB in Illinois. Chanute is where I learned how to work on cars, trucks and busses. As those who are "in this business" know, it is dirty yet satisfying work. It's always very satisfying to accomplish something useful, difficult and have it work. I will always appreciate the knowledge I have as a mechanic.

After my mechanic training I was shipped overseas, stationed at Teague AFB in Korea. I spent a year there as a general purpose vehicle mechanic. Once my assignment there was up, I moved to Lowry AFB in Colorado. What can I say about Korea? It was pretty cool. I had the opportunity to see many and varied temples there.

1986-1989
Lowry AFB was situated between Aurora and Denver Colorado. I was stationed there for 3 years. I really enjoyed working as a vehicle mechanic. I learned to snow ski while in Colorado. It was almost a requirement that everybody in Colorado learns how to snow ski. Towards the end of my assignment it had come to my attention that I needed to make a decision, either to reenlist or find a new job outside of the air force. Additionally I had another choice to make. Evidently at that time the Air Force had all the vehicle mechanics they were going to need for the foreseeable future. So I had to ether cross train or leave the air force. I enjoyed the air force way of life and accepted the offer to cross train into a new career field.

My duty location for cross training was located at Sheppard AFB Texas, which is in Wichita Falls. I spent 3 months learning how to become a Cost and Financial Analyst. This was a very satisfying career path. I met and worked with a lot of good people during this portion of my career.

1989-1992
After my training at Sheppard AFB I was relocated to Edwards AFB in California. I am sure all of you are aware what this base is known for. It is where the space shuttle lands when it can't land at the cape due to weather. It is also well known for all the tests that a very famous pilot conducted during his career as an air force pilot, Chuck Yeager. At first I did not know if I was going to enjoy being stationed here. This base is located right smack dab in the middle of the Mohave dessert. Not a very hospitable place to say the lease. In fact it was kind of depressing at first. But you know it really grew on me. So much so that when it came time to leave, I really didn't want to. I met a lot of good people working at Edwards, a lot of very smart wonderful people. I spent 3 years stationed at Edwards. My time here though had once again come to end and my next assignment was presented to me.

1992-1995
I was reassigned to Eielson AFB in Alaska. This base is situated about 30 miles east of Fairbanks Alaska. Now if you want to talk about Colorado with me, that fine. But I am telling you right now, Alaska is simply breath taking. If you ever have an opportunity to get there, you must. If you are at all the outdoors type, this has to be put on your bucket list. I just hope one day, I'll have a chance to return. It was sad this had to be the pinnacle of my air force career.

All the branches of the military were downsizing at the time. The air force was no exception. I spent 10 years in the military. I wished I could say that I've had other careers where I have been employed longer. In today's work environment 10 years is a career, so I guess I should consider myself lucky.

I really enjoyed working in the United States Air Force. I will miss those days, as much as I miss the days being in high school with all of you.
Do you still have family around Fort Dodge?
I have a grandmother who is living at Villa Care. My mom and dad are still living in the same house I grew up in on Ave. C. My sister still lives in Fort Dodge. I have an uncle that lives in Fort Dodge too.
Where else have you lived? How did you happen to move there?
After the Military
I worked in Fort Dodge with my dad for about 5 years after I was released from the air force. My dad owned two businesses. One makes signs, and the other making funnel cakes! You see he owned a concession stand. I helped him with both of his business. Signs during the week, funnel cakes on the weekend. It kept us very busy in the summer months. The concession business contributed to funding my way through college. We worked together making signs and funnel cakes for many companies in and around the Fort Dodge area.
I still wanted to get an education, so I moved to Cedar Falls, IA to get an education in some type of engineering capacity. I chose to manufacturing and design path. So far it has yet to proven itself as a worth while goal. I am still giving it the benefit of the doubt. Hopefully the economy will bounce back and all will be right with the world once again.

I decided I wanted to go back to school to finish the education I started while in the air force. I completed my general education at Iowa Central. I wanted to become a professional pilot. I worked hard to get my license. However in my heart I knew it was a risky endeavor being in the flying business, but I still wanted to try. As it turns out 9/11 happened and well the rest is history. I don't think the aviation business has truly bounced back from that yet.

I still wanted to get an education, so I moved to Cedar Falls, Iowa to get an education in some type of engineering capacity. I chose a manufacturing and design path. So far it has yet to proven itself as a worth while goal. I am still giving it the benefit of the doubt. Hopefully the economy will bounce back and all will be right with the world once again.

Once I graduated from the University of Northern Iowa, I accepted a job as a Technical Writer at Sauer-Danfoss in Ames, Iowa. I had a good supervisor there who really took me under his wing and showed me a lot of what he knew about the business. I like it when someone is willing to do that for a colleague. Something we need to see more of in business.

Late during my academic career, I met someone and we were married. This necessitated a move to Des Moines. I have been living in Des Moines now for about 3 years.
What do you want to do or accomplish before you "kick the bucket"?
My Bucket List
I want to learn to play the piano. I still have this great desire to travel. I would travel to Greece, France, and Spain almost anywhere in Europe. I would also enjoy traveling to Australia.

I enjoy working with my hands. I have built a deck, a patio, a shed and extended our fence around our property. I would like to redo the front of our house. I would extend the porch and put on another bathroom.

This list may get longer, but good for now.
What are some life lessons you've learned or words of wisdom that have inspired you?
We the willing are doing the impossible for the ungrateful.
We have done so much for so long with so little, that we are now qualified to do anything with nothing.
Any favorite books, movies or vacations that you'd recommend to others?
Shaw Shank Redemption, The Godfather, Rear Window. These are all very powerful movies that say a lot about life and how to live or perhaps not live it.