Fort Dodge Senior High School


Class Of 1980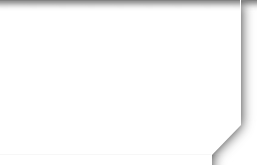 In Memory
Jackie Wilde
FDSH icon Wilde dies
Volleyball legend led Dodgers to pair of state championships
Jackie Wilde, who led the Fort Dodge volleyball team to a pair of state championships during her legendary Hall of Fame career, passed away on Wednesday in Arizona.
Wilde was a coach and teacher at FDSH for 22 years, winning 519 matches and guiding the Dodgers to an unprecedented 19 consecutive state tournaments at one point.
"With a heavy heart, our family would like to announce the passing of Jacquelyn Wilde; beloved mother, grandmother, and great-grandmother," her daughter, Cheryl (Wilde) Anderson, posted on Facebook. "Jackie was very involved in her community doing pine-needle basket weaving, water volleyball, potlucks, and family gatherings. These things meant the world to her.
"We are thankful that she has found peace. In the days leading up to her passing, she was surrounded by family and received many calls from her friends and loved ones. We want to thank all of you for the support and love you offered Jackie and her family in her final days. We are reminded how many people she touched throughout her life."
In 1998, Wilde was inducted into the Iowa Coaches Hall of Fame and was later named a National Leader in Volleyball and enshrined in the Iowa Wall of Fame in 2005. She was placed in the Dodger Hall of Fame in 2014.
Fort Dodge finished in the Top-4 at state nine times under Wilde's direction. The annual Fort Dodge volleyball tournament is named after her.
"Jackie was a pioneer in Iowa volleyball," current FDSH head volleyball coach Toni Cochrane said. "She set the standard of excellence and was doing things and teaching skills that were new to everybody else.
"Everybody looked to Jackie to see what she was doing. Her standard of excellence was awesome."
Cochrane was a member of the 1984 team coached by Wilde that captured a state title.
"She was the master of the game, the teacher of the game," Cochrane said. "Everybody learned from Jackie. And on top of all that, she was just a great person. She brought me up as a freshman and found opportunities for me to play when those opportunities just were not there."
Along with Cheryl, Wilde is survived by her husband, Bruce, and two sons: Rod and Kevin.
A celebration of life is planned for May 6 in Gold Canyon, Ariz. A graveside service will be held in Fort Dodge at a date to be announced.
Wilde's life to be celebrated on Saturday
A "celebration of life" reception has been scheduled for legendary Fort Dodge volleyball coach, teacher and community activist Jackie Wilde this Saturday.
The Wilde family is hosting the event from 6:30 until 8:30 p.m. at the Soldier Creek Winery in Fort Dodge.
"We want to honor Jackie Wilde the amazing mother, wife, community leader and coach," said Jackie's son, Rod Wilde. "During their 40 years in Fort Dodge, my mother and father made great friends and influenced many lives. This celebration is an opportunity for those people to remember her and honor her legacy."
Jackie passed away in Gold Canyon, Ariz. on April 25 at the age of 85. She had been living there for the last 14 years.
Wilde is survived by her husband, Bruce, and their three children: Rod, Kevin and Cheryl. Their children are all Fort Dodge Senior High graduates.
Jackie Wilde was an FDSH coach and teacher for 22 years, winning 519 matches and guiding the Dodgers to 19 consecutive state tournament appearances, including nine final four appearances and two state titles.
Wilde taught Physical Education and Health.
For 14 years, Wilde also volunteered for USA Volleyball, as the head of the Junior All-American selection committee at their annual championships.
Bruce, who still lives in Arizona; Rod, of Madison, Wis.; Kevin, of Des Moines; and Cheryl, of Apache Junction, Ari. plan to attend the event. Light appetizers will be served.
In lieu of gifts or flowers, the family has set up a Jackie Wilde Memorial Scholarship Fund through the Fort Dodge Community Schools Foundation. The scholarship will be given to a member of the FDSH volleyball team who shows dedication, hard work and leadership.
Contributions may be sent to the Fort Dodge Community Schools Foundation, c/o Jackie Wilde Memorial Fund; 104 S. 17th St; Fort Dodge, IA 50501
For more information, please contact Fort Dodge Community Schools Foundation Director Molly Nelson at (515) 574-5327 or mnelson@fdcsfoundation.org