Fort Dodge Senior High School


Class Of 1980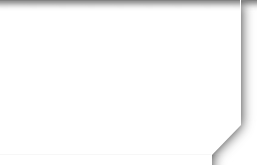 In Memory
Glenda Willard (Harms)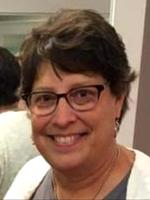 Glenda R. Harms, 58, of Fort Dodge passed away Monday,
December 21, 2020 at Trinity Regional Medical Center after a relentless and unforgiving battle with Covid-19. She was surrounded by her loving family.
Due to the unsafe landscape of our community in regards to the Covid-19 Pandemic, the family has chosen to have a service and celebration of life at a later date. Laufersweiler-Sievers Funeral Home is serving the family.
Glenda is survived by her husband, Jeffry W. Harms of Fort Dodge; children, Amanda (Dana) Becker, Pete (Sam) Harms, and Mitch (Ashley) Harms all of Fort Dodge; grandchildren, Jacoby and Kellen Becker and Emma Harms; siblings, Mark (Jamie) Willard of Allen, TX, Mike (Missy) Willard of Valrico, FL, and Bonnie Murphy of Alleman, IA.
Glenda was preceded in death by her parents, Gordon and Betty (Mack) Willard.
Glenda Rae Willard was born August 20, 1962 in Clear Lake. As a young child, Glenda and her family moved to Fort Dodge. She attended Fort Dodge public schools and graduated from Fort Dodge Senior High in 1980. She started college at Northwest Missouri State, received her Bachelor's Degree from Buena Vista University, and her Master's in Education from Morningside College. On January 29, 1983 she was united in marriage to her high school sweetheart, Jeff Harms at St. Paul's Lutheran Church in Fort Dodge, Iowa. The couple established their home in Fort Dodge with their three children. Family was everything to Glenda. She fiercely loved her sister, brothers, and mother. She loved her sisters-in-law like her own sisters and all her nieces and nephews as well. Her children were blessed with a phenomenal mother, role model, friend, and advocate. Glenda loved her daughters-in-law and son-in law in the same manner she loved her own children. Her grandchildren have felt more love from their GG than many get to experience in a lifetime.
Glenda worked for the Fort Dodge public schools for over 20 years and was an adjunct professor at Buena Vista University for several years. She was currently employed with Prairie Lakes AEA as a challenging behavior coach. Glenda was a fierce and passionate champion for all students. She empowered all other educators to be a champion as well, through her modeling and support. The impact she has left on the lives of students, families, and educators within our community will forever be felt.
Glenda Rae Harms was truly an authentic and beautiful soul. Each and every person who crossed her path felt heard, loved, and valued. Glenda ensured that she led every interaction and endeavor with unconditional empathy and respect. Glenda enjoyed playing golf with her husband, Jeff and friends. She was an avid reader and learner. Spending time with her family, especially her sweet grandkids, was her happy place. This amazing woman could find happiness anywhere God placed her. The following quote is from one of Glenda's favorite authors and advocates. Each person who has been impacted by Glenda Rae Harms will forever agree; she made them feel and believe they were somebody special.
"People will forget what you said, people will forget what you did, but people will NEVER forget the way you made them feel," Maya Angelou
Memorials may be left to family discretion.