Fort Dodge Senior High School


Class Of 1980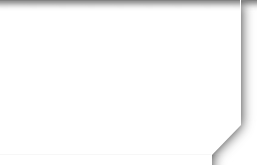 In Memory
Clint Hartzler
Clinton E. Hartzler, 57, of Fort Dodge, died Tuesday, September 11, 2018, at his home.
Graveside services will be held at a later date. Arrangements have been entrusted to Gunderson Funeral Home & Cremation Services.
Clinton is survived by his children, Tia Hartzler and Logan Hartzler; his granddaughters, Shaylee and Abigail Painter; his father Roger (Karyl) Hartzler; and his siblings, Debroh Roach, Sheila Reeves, Sherry Lewis, Brenda Guidry, Shane Hartzler and Chad E. Hartzler. He was preceded in death by his mother, Mary.
Clinton Edward Hartzler was born July 3, 1961, in Fort Dodge. He graduated from Fort Dodge Senior High in 1980. Clinton worked in office supply sales and for a billboard company. He later operated his own construction company. Clinton treasured time spent with his family, especially his granddaughters.
From Facebook:
This was back on March 8th. Logan Hartzler just flew in from Colorado. A very happy day! Then when it was time to go back to Colorado, Clint and I changed the date on Logan's plane ticket, I think 3 times
😊. But Logan never did get on the plane to go back. He moved back here to be with and care for his dad along with his sister Tia Painter.
Clint Hartzler, as I am here doing my best for them. I know in my heart you are the angel watching over them. Fly high with the Angel's Clint. We miss you.
Update from Facebook:
Immediate family will have a private burial at 11 AM. Family and friends are invited to celebrate the life of Clint Hartzler immediately following. Celebration of Life will be at the Community Center in Knierim, IA on Centre Ave. Lunch will be served at the Community Center.