Fort Dodge Senior High School


Class Of 1980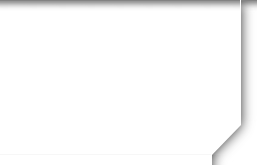 30th Reunion Feedback
The majority of the classmates that registered for the 30th Class Reunion said they would offer constructive criticism after the event to ensure an even better 35th Class Reunion. Time for your feedback !
All comments are appreciated and will help the future reunions be more successful. New ideas for future reunions would especially be appreciated.
You must be a member to submit this survey. If you are a member please log in first. You can't submit this form until you've logged in.
| | |
| --- | --- |
| 1) | FDSH School Tour was held on Friday at 3:00 p.m. Any comments or suggestions regarding a school tour? |
| | |
| --- | --- |
| 2) | Car race at Mineral City Speedway. Any comments or suggestions regarding the race event? |
| | |
| --- | --- |
| 3) | Merkats Band at Rides Bar & Grill started at 9:00 p.m. until 1:30 p.m. Any comments or suggestions regarding this event? |
| | |
| --- | --- |
| 4) | Golf Tournament was planned for Saturday morning at Willow Ridge Golf Course. Unfortunately, it was cancelled due to WAY too much standing water on the course. Any comments or questions about this event? |
| | |
| --- | --- |
| 5) | A Poker Run was held, starting and ending at Rides Bar & Grill. Any comments or suggestions regarding this event? |
| | |
| --- | --- |
| 6) | Any ideas to share for future events when we get together for our 35th Reunion? |
| | |
| --- | --- |
| 7) | Any ideas to improve the Class Website? Any topics you'd like addressed or any ideas to improve how we are currently using the website? |
8)
Would you be interested in helping with the planning for the 35th Class Reunion?

Yes No