Fort Dodge Senior High School


Class Of 1980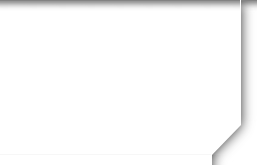 In Memory
Julian (J. H. ) Nitzke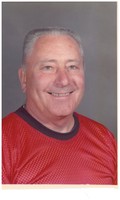 Nancy Nitzke's father
This article appeared in the May 1995 issue of the Fort Dodge Today Magazine:
Senior Salute - Meet Julian Nitzke by Monica Andriano
As Beverly Nitzke carefully closed her husband's bulging scrapbook, she said, "I can hardly get this scrapbook closed." Nitz's, as he is known by many, leather-bound scrapbook is more than just newspaper clippings, photographs and mementos from days gone by; it tells a story about a man who has been active in sports and coaching throughout the majority of his lifetime. "I really enjoyed coaching," Julian Nitzke said. "Athletics are my life."
The youngest of two sons, Julian was born on a farm outside of Albert City, Iowa to J.L. and Augusta Nitzke. While attending secondary school at Varina Consolidated High School (located 20 miles northeast of Storm Lake), he played basketball from his sophomore through senior years. Remembering his first basketball game, Julian recalled how the school did not have a gymnasium in the building. After an outdoor regulation-sized basketball court was built, the team practiced for a couple weeks before playing its first game. "We played the game outside against Havelock High School. In a real good ball game, they beat us by two points...six to four," he laughingly said. "Then the superintendent said 'Say, you guys aren't going to be so bad.'"
Harry Reasoner, Sr. became the superintendent of schools at Varina when Julian was in junior high school. "He was very successful in having a school system full of activity and academic excellence," Julian said. Harry Reasoner, Jr., the television commentator, was born at Varina while superintendent Reasoner was there.
It was during his junior year when Julian gained a strong interest in track, being influenced by a coach who graduated from Morningside College where he had excelled in track, and initiated a track program at the high school. "When he'd tell us to do something, boy, we did it," he said. "And you could depend on it, whatever he said, that was the way it was going to be." Julian held high admiration and respect for his high school coach, whom he credits as the influence behind his choosing coaching as a career.
After graduating from high school, Julian attended Buena Vista College, Storm Lake on an athletic Scholarship where he lettered varsity in basketball and football four years and in track and baseball two years. This was during the Depression, he explained, when living on a farm meant there would be plenty to eat, but there was little money. Seeing the scholarship as a means to attend college, Julian went on to excel at sports and academics while at Buena Vista, graduating with a bachelor of arts degree in social studies and biology. He earned a master's degree in physical education later from Drake University.
Julian's first coaching job after graduating from Buena Vista was at Ocheyeden, Iowa where he coached all girls and boys sports and started a track program at the school. Four years later he advanced to Aurelia, Iowa where his football team lost two of their first three games, and was undefeated the rest of that year and the following two years.
World War II interrupted Julian's coaching career when he enlisted into the United States Air Force in 1942. During his military tenure Julian served in Australia, where he graduated from Officer Candidate School in Air Corp Administration, and in Japan, where he was stationed along with Bucky O'Connor, former University of Iowa head basketball coach.
Julian returned to the United States after WWII ended, continuing his coaching career at Rockwell City for eight years. While coaching at Rockwell City, Julian had an undefeated 1947 football team and 1951 basketball team. His 1949 and 1950 track teams finished second in the state, with the 1950 team finishing second because "the official missed the Rockwell City 100-yard dash finalist at the finish line, which cost us the State Championship," he added.
In 1956 Julian signed on as a physical education teacher, an assistant football and basketball coach and head track coach at Fort Dodge Senior High. While at Fort Dodge Senior High he started the cross country program, played a major role in establishing a new track at Dodger Stadium, and created and helped organize the Dodger Relays. "The Dodger Track is one of the best track facilities in the area," he explained. "And the people in Fort Dodge take pride when they host an event such as the Dodger Relays, or any event for that matter. Everyone goes out 100 percent."
Julian's teaching and coaching career spanned 21 years at Fort Dodge, and his track teams achieved greatly through the years. Some of his proudest moments came when the 1965 team set five school records and collected 21 trophies in one season; the 1968 team won the Big 6 Championship; and the 1969 team were runner-ups in the State Track Meet. "In 1969 the 880-yard and mile medley teams were the first ones in Dodger history to win first place at state," he said. "And at this time, the medley relay team had the fastest high school time in the nation." In addition to coaching, Julian officiated football and basketball throughout the area for over 40 years.
Being recognized for his outstanding coaching achievements, Julian was a staff member at Iowa State University Track Clinic along with former Olympic coach, Arthur Lydiard, and was inducted into the Iowa Association of Track Coaches Hall of Fame in 1976. While Julian enjoys basking in his glory days of coaching, Beverly, his wife of 37 years, holds one very special moment when son Doug was born. "Nitz was coaching a Dodger team at the Drake Relays in Des Moines," Beverly said. "I went into labor, and he was called out of the stadium." Julian, who contemplated whether or not to go to Des Moines that day, "took a lot of ribbing" from other coaches as he left the stadium.
After retiring in 1977, Julian began working half-time as a salesman at Kautzky's Sporting Goods when it was located on the northeast corner of the City Square in downtown Fort Dodge. He continued working there until the store moved to 5th Avenue South and became Decker's Sporting Goods.
Perhaps his greatest honor came on May 6, 1994 when the Dodger Track was named J.H. Nitzke Track. Over the years Julian has had the pleasure of helping many youths develop into great athletes and responsible adults. The dedication of the track in Julian's name was indeed a great honor for him. "I was very surprised," he said. "I knew something was up when all the kids and grandchildren started walking down the track toward me that night."
Julian and Beverly's family includes Doug and wife Judi of Des Moines; Nancy and husband Steve Beck of Fort Dodge who have three children, Jason, Keeli and Chelsey; Cindy and husband Jon Beyer of Waterloo who have three children, Alison, Andrew and Collon; and Patty and husband David Wright of Marshalltown who have one son, Tyler.
Now that Julian and Beverly are officially retired, both enjoy helping with their grandchildren. "So many children nowadays have parents who are both working," said Beverly, who is a former elementary teacher. "We try to help our grandchildren have a stable afterschool environment." The Nitzkes take care of the grandchildren living in Fort Dodge before and after school. Julian enjoys reading stories, playing ball and school with his grandchildren. "Guess who's the student? Me, of course," he smiled.
Julian's ability to lead people has left a mark every where he has been. A man who understands that there is a time to work and a time to play, he takes pride in knowing that the athletes he has coached were clean-cut kids who learned to understand this standard. While stopping to eat when out of town for a track meet, almost every time someone would ask Julian "Where are you from? You're kids are so well behaved." He would proudly answer, "We're from Fort Dodge." Throughout the years, Julian's philosophy has been, "a man wrapped up in himself makes a very small package."
COACHES NEVER LOSE
A team can lose, any team can lose. But in a sense, a very real sense, a coach never loses.
For the job of a coach is over and finished once the starting whistle blows. He knows he's won or lost before play starts.
For a coach has two tasks. The minor one is to teach skills: to teach a boy how to run faster, hit harder, block better, kick farther, jump higher.
The second task, the major task, is to make men out of boys.
It's to teach an attitude of mind. It's to implant character and not simply to impart skills. .
It's to teach boys to play fair. This goes without saying. It's to teach them to be humble in victory and proud in defeat. This goes without saying.
But more importantly it's to teach them to live up to their potential, no matter what this potential is.
It's to teach them to do their best and never be satisfied with what they are but to strive to be as good as they can be if they tried harder.
A coach can never make a great player out of a boy who isn't potentially great. But he can make a great competitor out of any child. And miraculously he can make a man out of a boy.
For a coach, the final score doesn't read so many points for my team, so many points for their. Instead it read: so many men out of so many boys.
And this is a score that is never published. And this is the score that he reads to himself and in which he finds his real joy when the last game is over.
The ABOVE was in Mr. Nitzke's funeral program. The following scriptures were also shared on his program: Matthew 25:21, Matthew 5:3-12 and Psalm 23.
THE DASH
I read of a man who stood to speak at the funeral of a friend.
He referred to the dates on his tombstone from the beginning-to the end.
He noted that first came the date of his birth and spoke of the following date with tears, but he said what mattered most of all was the dash between those years.
For the dash represents all the time that he spent alive on earth...and now only those who loved him know what that little line is worth.
For it matters not how much we own: the cars...the house...the cash. What matters is how we live and love and how we spend our dash.
So think about this long and hard...are there thing you'd like to change? For you never know how much time is left, (You could be at "dash mid-range.")
If we could just slow down enough to consider what's true and real, and always try to understand the way other people feel.
And be less quick to anger, and show appreciation more and love the people in our lives like we've never loved before.
If we treat each other with respect, and more often wear a smile...remembering that this special dash might only last a little while.
So, when your eulogy's being read with your life action to rehash...would you be proud of the things they say about how you spent your "dash"?
- by Linda M. Ellis
This poem was also in the funeral program for Mr. Nitzke.