Fort Dodge Senior High School


Class Of 1980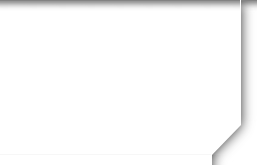 In Memory
Scott Hill
Scott Allen Hill
Scott Allen Hill, 52, of Dakota City passed away October 5, 2014 at his home. A Celebration of Life will be held Friday at 11a.m. at Our Saviour's Lutheran Church in Humboldt. Visitation will be from 5 to 8 p.m. Thursday at the Mason-Lindhart Funeral Home in Humboldt. The family requests casual attire for attendees.

Scott was born January 18, 1962 in Fort Dodge, the son of Delmar and Georgia (Warden) Hill of Fort Dodge. Scott graduated from Fort Dodge Senior High in 1980. In 1982he worked as a surgical tech at Trinity Regional Medical Center and later became an EMT. He worked at Van Diest Supply Company until October 9, 1995 when he began working at USG. .He continued working there until his retirement July 2, 2014. Scott married Susan Rapple March 17, 1990; the marriage was dissolved in 2011. Four children were born to this union; Lisa, Chris, Brooke, and Ryan. On December 12, 2012 Scott was united in Marriage to Rachel Gord, and he became step father for Jordan and Kaysen.

Scott was a member of A.B.A.T.E. of Iowa and served as District 10 webmaster and assistant coordinator. He enjoyed riding his motorcycle, airbrush painting, and spent most of his time messing around in the garage with whatever project he could find. He loved computers and attending wrestling tournaments. He helped create the Wildcat Youth Wrestling Club.
Scott's survivors include his wife Rachel; his children Lisa (Wade) Satern of Livermore, Chris (Brittany) Hill of Eldora, Brooke Hill of Humboldt, Ryan Hill of Humboldt, Jordan, and Kaysen McElroy at home; sister Sandi (Dave) Lee of Dakota City, brother John (Sandy) Hill of Branson, MO; nieces Tammy (Gary) Harms of Humboldt and Callista (Justin) Dodge of Spirit Lake; nephews Todd (Loree) Lee of Fort Dodge and Jason (Brook) Lee of Sioux Falls, SD; brothers-n-law Steve (Yvonni) Gord and John (Tracy) Gord both of Dakota City. He was preceded in death by his parents.

The Mason-Lindhart Funeral Home of Humboldt is in charge of services.